Hours:
MON–FRI: 11–8
SAT: 11–7
SUN: 12–5

Rushmor Records
2635 S. Kinnickinnic Avenue
,
Milwaukee
,
WI
,
53207
(414) 481-6040
FAX: (414) 481-6068
There is a mistake on the BVAC Clue form
Despite reading and re-reading these clues so many times, I still managed to make a dumb mistake on Clue #59. For those who have already downloaded the clue sheet, for clue #59 please change the word "bolt" to the word "nut" on your sheet. This is now corrected on the downloadable form as of today. Also, just so you know, there are 'dummy' crayons scattered throughout Bay View which will lead to dead ends if you try and reverse engineer the clues. Sorry for any inconvenience. I'm incredibly annoyed with myself right now… Please pass this along to your friends Thanks to Colin and Arlo S. for catching my error!
---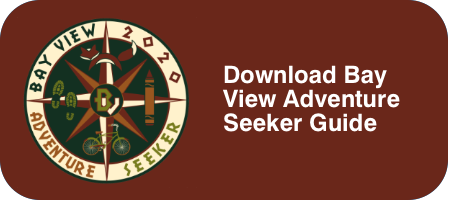 ---
Located in the heart of Milwaukee's Bay View neighborhood.
We offer NEW/used vinyl and compact discs, DVDs, t-shirts and more.
Rushmor specializes in modern rock, punk & hardcore, progressive/Euro-rock, rockabilly, and heavy metal music.
IMPORTS from around the World! We PROUDLY support local independent music.
WE SPECIAL ORDER!!!